Squantum Charitable Trust Contributions
PVD Promise
Our first contribution from the charitable trust was given out at our July Club Day to Providence Promise.

PVD Promise is a parent-driven partnership that provides a foundation to support Providence Public School and Charter School students to continue their education after high school.

134 Collaborative
134 Collaborative is an initiative in partnership with Mathewson Street Church. We are bringing together like-minded organizations to build a community collaborative for social good in the heart of downtown Providence, Rhode Island.

We operate on a shared space, shared service model with a social venture business philosophy. The income generated from our collaborations & partnerships in the community helps to sustain the much-needed services and programming that happen in the Mathewson Street Church building.

Mathewson Street United Methodist Church is a congregation deeply committed to community engagement and radical hospitality. The church partners with the 134 Collaborative to open its historic building during the week for programs and services that benefit the Downcity community. Visit the Mathewson Street Church website for more information.

134 Collaborative is a 501(c)3.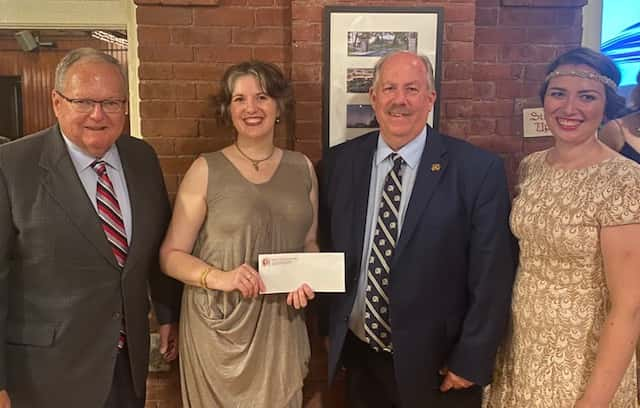 R.I. Historical Society
Robert Sloan, Jr. RIHS Board Chair, C. Morgan Grefe, Ph.D., RIHS Executive Director

Paul Williams Squantum Marketing Chair, and Sarah Carr, Director

A contribution was handed out to help fund 

Their Mission:

Honoring, interpreting, and sharing Rhode Island's past to enrich the present and inspire the future.